9: the Slide Grid (and Smart Guides)
logic: snap elements to logical places
Setting an effective grid spacing and allowing objects to "snap" to that grid is perhaps the most underused feature in PowerPoint. Plus, if you use the grid correctly, you can even duplicate objects exactly where you want them.
Set your grid spacing (under the format tab when a graphic is selected). Choose 3 cm for the size and enable both Snap objects to grid and Display grid on screen.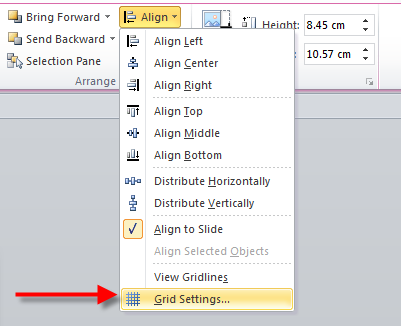 With Grid Snap on, draw a rectangle. Notice here that the mouse is pulling the rectangle past its current location, but Grid Snap forces it to stick to the grid.

Add a rectangle to your slide. Click the mouse on the rectangle and drag it, holding both the <Shift> key and <Control> key. Two things will happen. The object drags in either a horizontal or vertical path, depending on which way you drag it. Also, when you let go of the object with the mouse, it will duplicate in its' new position.
A new feature in 2010 is Smart Guides, which pop up when objects you drag with your mouse align with other objects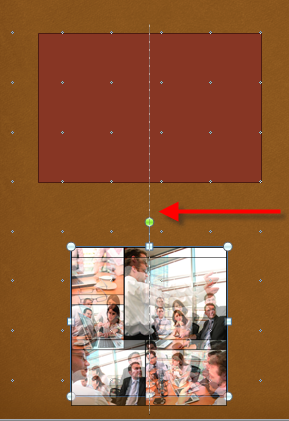 .
---