PowerPoint Animations 3!
Logic: Download PowerPoint animations
You may use these animation freely for non-commercial purposes. But you must acknowledge the source. For commercial use, please contact me.
These are built entirely within PowerPoint. Normally, you would use PhotoShop as well for real production work.
---
Please Note: These examples are designed for PowerPoint 2002 and 2003 for PC. For previous versions, or if you do not have PowerPoint, please download the free PowerPoint Viewer. You will need to install it on your machine. Then, right click the link, select Save As, and save to your hard drive. Finally, run the saved file from the viewer. They are also graphically intensive. Later machines may benefit from you turning on Hardware Acceleration, under the menu Slideshow | Setup Show | Performance section (Not for the viewer).
---
Example 9. Triggers
Three other PowerPoint MVP's kindly allowed me to build an example of Trigger animations, linking to their web sites. Note, that clicking links without being connected to the internet will result in an error.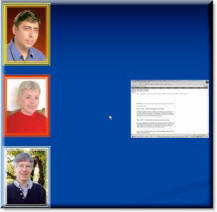 Download triggers.pps Here (396 KB)
---
Example 10. Stairs
Made entirely out of Autoshapes. One animated rectangle was created, and then duplicated in position using Snap to Grid features. Background image was replaced with a semi-rotated one, in each case. Example was built for PowerPoint Live as a humorous take on how PowerPoint handles images.
Download stairs.pps Here (312 KB)
---
More soon!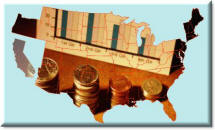 While you are waiting for new material, my mate TAJ has some cool animations as well:
Awesome PowerPoint Backgrounds Animations
---