Changing objects without losing animations!
Logic: save yourself time by keeping an animated image
Ever get tired of changing objects on a slide and then having to redo animations? Well, you can change certain objects without losing your animation settings. To do this, we take advantage of autoshapes.

Our autoshape is already inserted.

We add an animation, in this case a path.

We then can use the Change Autoshape button on the drawing toolbar to change the object and not change the animations.
Our object is still changed, and we didn't lose the animation effects.
Of course, you could always upgrade to PowerPoint 2013 which includes an Animation Painter!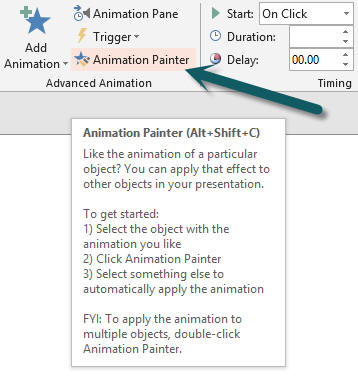 © Glen Millar

Last Updated: April 02, 2012
---