Getting Clip Art, including when offline
Logic: get more clip art available offline
For PowerPoint 2013, you can't really get your clip art off-line-I guess Microsoft assumes everyone has an Internet connection at every time.
In my version of PowerPoint 2013, I can get images from four sources:
Office.com clipart

Bing image search

my personal Skydrive, and

notice the fourth option at the bottom of the screen shot below!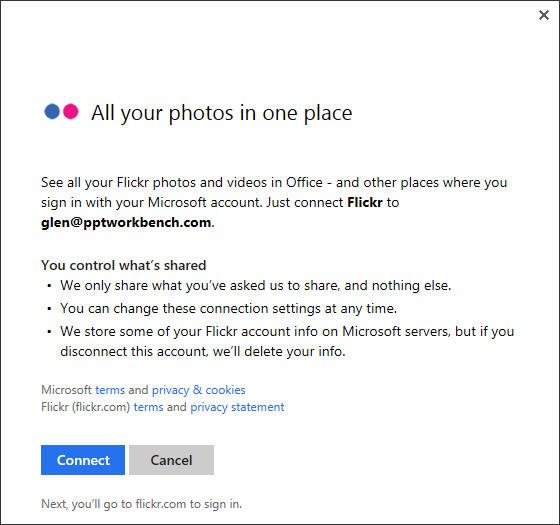 So, what are your options if you have previous versions of PowerPoint?
Do you get frustrated waiting for clipart to download from Microsoft?
Launch Clip Organizer.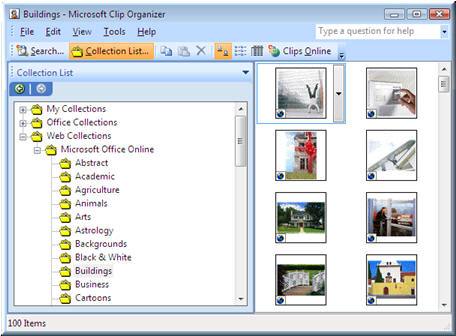 Go to Web Collections, Microsoft Office Online, and in this example, Building.

Wait for all online clips to load, as in the above image.

Click inside the right pane and go <Control +A> to select all clips.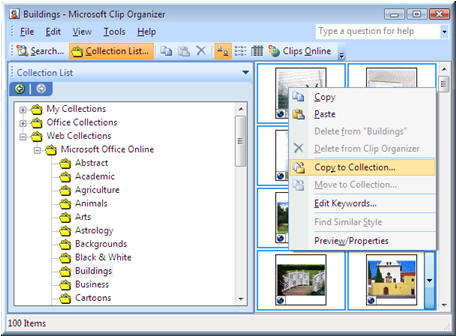 Right click and select Copy to Collection.

When the My Collections dialog box launches, Click New...

Name your new collection as "Building" and click OK.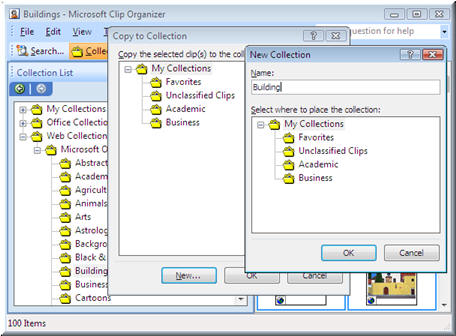 When your new "Buildings" Collection is created, Click OK to begin the import. Clip organizer will import all clips into your local My Collections.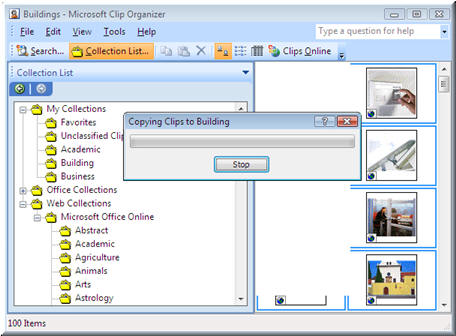 Now, when you go to the Clip Art Pane, instead of searching on the web, search only in My Collections. You will get an instant result, plus be able to select the Insert button and it will appear instantly.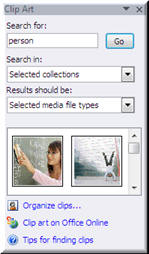 ---