Save a portion of an image as a picture
Logic: reuse parts of your images
Before I start, there is another, very good technique that you should check out , which does a crop with a lot of accuracy. It is from Mukund Nadkarni on
Anyway, it is easy to save a portion of an image as an image in both PowerPoint 2003 and 2007.
PowerPoint 2003 first:
Ass an image as your slide background. Right click on your sidle and select Background.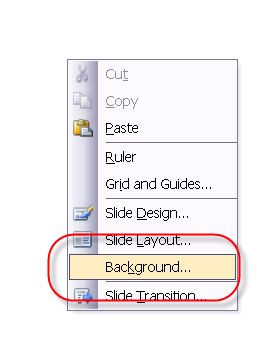 Select Fill Effects.
The picture tan and Select Picture. Browse to a picture and select OK.
Click Apply.
Draw a Freeform Curve.
This is the result.
The the background Fill of the Autoshape to Background.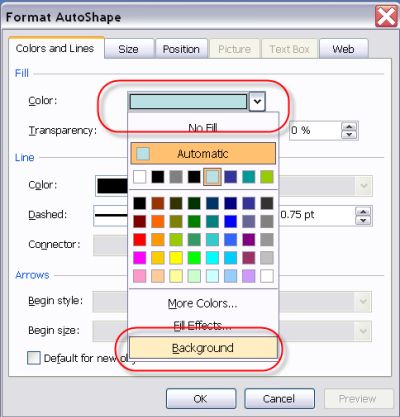 Right click on the image and save as Picture.
Done!
PowerPoint 2007 second:
PowerPoint 2007 is the same except:
1. The sequence is different.
2. We can add some special effects to the image before we save it as a picture!
Right click on the slide and select Format Background. Load an image via the File button.
Go to the Insert tab of the Ribbon and Shapes| Curve. draw a curve around your picture.
This is the result.
Set the Autoshape to background fill.
We also add a Format tab, Soft Edges, 25 point.
Right click and save the Autoshape as a picture. Load it into a new slide, and this is the result!
---