Share and Extract Excel Content with PowerPoint
Logic: gain access to your data that is embedded in PowerPoint
Often you will have Excel content in PowerPoint, which is a great to incorporate data in your slideshows. But, how do you extract it back out?
Excel data is entered into PowerPoint via two general methods; either as an embedded object, or embedded from a file.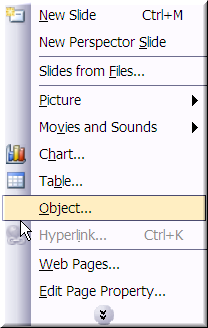 For example, an Excel file can be inserted via Insert| Object, and browse to your file.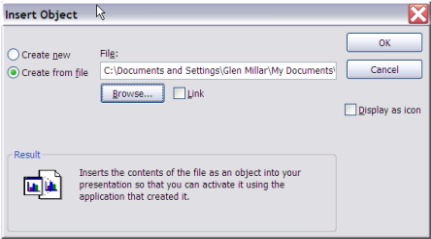 Data can be either simply added or linked. Links are great if your data will change, but you don't ever want to move or lose your source file.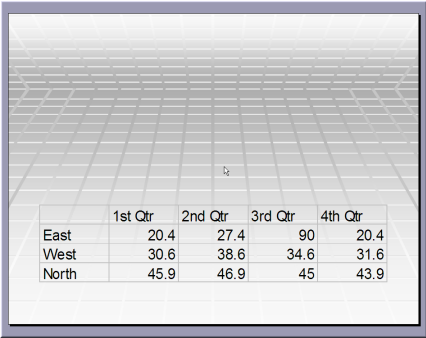 So, this is great. But what if you are presented with such a file and do not have the source data? well, you can double click the file and copy the data out, but there is an easier way.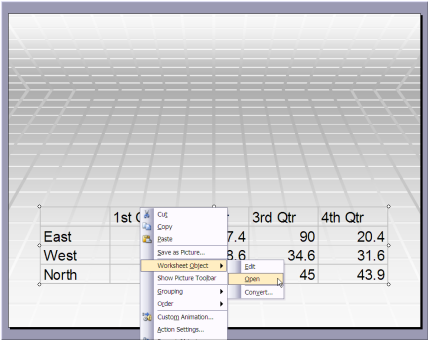 Object Linking and Embedding (OLE) means the Excel file is not only in your PowerPoint document, but so is the information to run the whole Excel application. So, by opening the document, we can access the file from within Excel itself. We right click on the embedded document and select Worksheet Object| Open.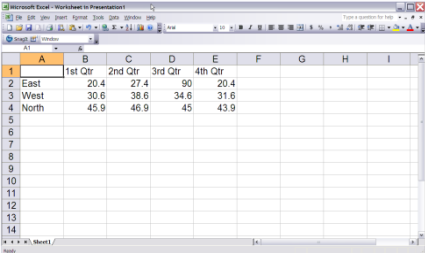 Now that the data is open in Excel we have a couple of options available to us. First, we could simply modify the data. Then, when we closed the file, it would update in PowerPoint.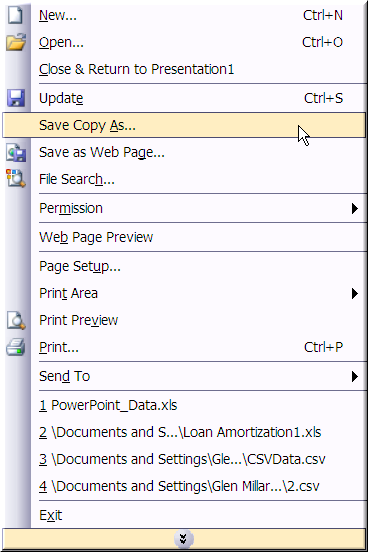 The other option is to go to the File menu and select Save Copy As... allowing us to save the contents out as another file. Too easy!
But remember, if it is linked and you lose the source file, you're sunk.

---