Word Art from Text
Logic: sSave time creating Word Art from existing text
Word Art is a powerful tool that draws text in all sorts of formats. Sometimes I like to change existing text straight into Word Art, which is easy if you know how.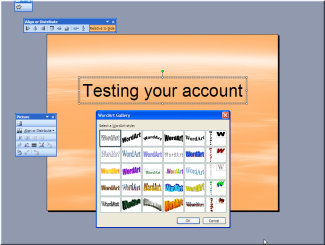 On this slide is an existing text box that is selected (the box is selected in this case). Then click the Word Art icon on the Drawing toolbar.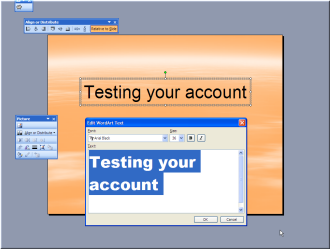 Notice that when the Word Art dialogue box pops up, it is already populated with your existing text.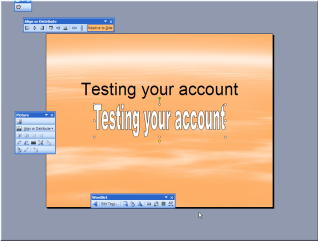 Click OK and the Word Art appears ready for further formatting. You can now delete your old text box. Simple!
---