Connectors and custom anchor points.
Method Four
Logic: create your own custom connector points in PowerPoint
This one is very simple. We create an object with a connector point that we attach the connector to. We then hide the "dummy" object, and move the object, (and the connector) exactly where we want it. The only problem is that we will have an extra object on the slide we can't see. So...
Let's add some autoshapes, two for real, and one at the bottom that we will eventually hide.
We will want the connector to go between the top two objects, so we attach it to the bottom! Please humour me, it will work!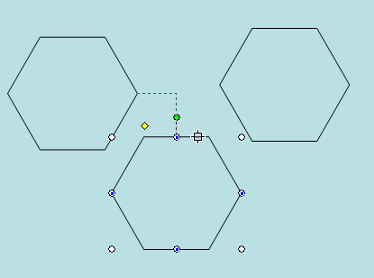 Now that the connector is attached to our "dummy" autoshape, we can hide it, and then move it exactly where we want it.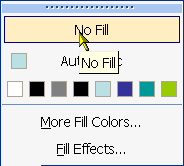 Here, you can see the outline of the hidden autoshape that is hidden. And the final result?

© Glen Millar

Last Updated: March 28, 2005
---