Display PowerPoint on your Desktop
Logic: run a PowerPoint slideshow on your desktop, behind your icons!
This tutorial shows you how to run a PowerPoint slideshow on your Desktop. Suggestions are:
Keep your images small

Use few animations

Keep your animations and slide transitions slow

Save as an mht file (single web page) if possible

Remember you will be using html animations which are not as good as a PowerPoint slideshow.
In this example, I have gone for a single image per slide and only used slide transitions. I usually set transitions to about 20 seconds.
I start with three slides.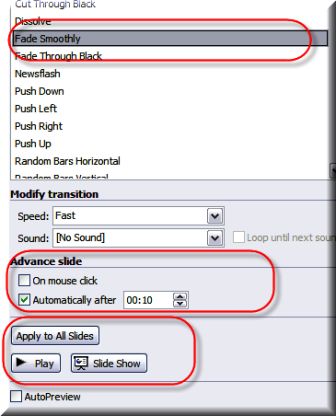 Slide transition is Fade Smoothly, set to 10 seconds automatically.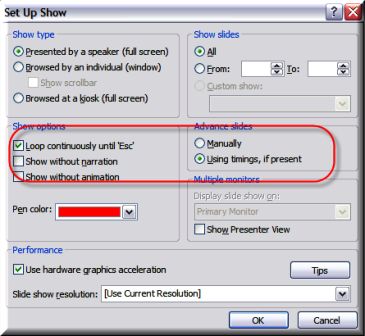 Then set up your slideshow to run automatically, and Loop until Escape. You don't want it to stop or wait for a mouse click to run.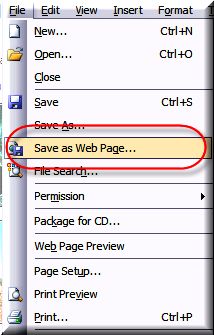 Now go to File| Save as Web Page...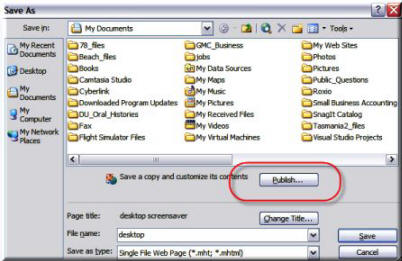 Then hit the Publish button. We will configure web options here.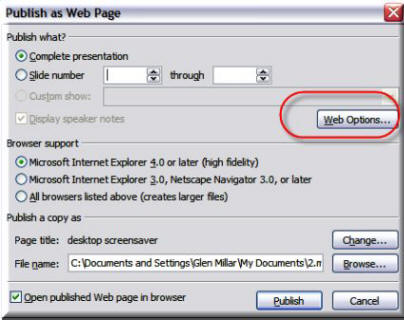 Click Web Options.
We get rid of navigation controls (don't need them). You can also go to the Browsers tab and set it to your version of Internet Explorer.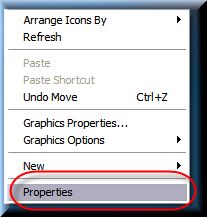 Save your presentation as a mht web file. Then go to your Desktop and right click on it.. Click Properties.
Click Customize Desktop.
Click the Web tab and add a new web page.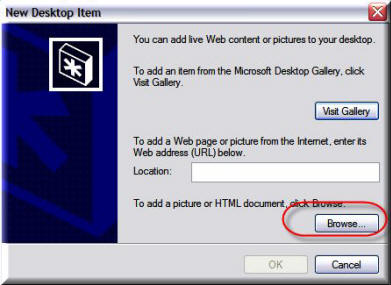 Browse to your saved mht file and select it.
The web page now runs as a Desktop slideshow.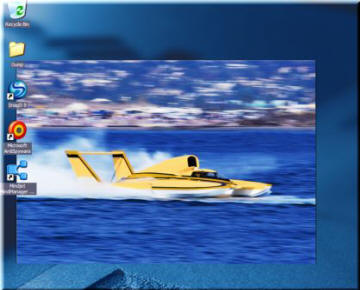 You can move it or resize it. Now, you can also do this via the slideshow screensaver option, but it runs as a screensaver. This way, it is as a background to your Desktop and will animate. Cool!
---